Glowing skin, a sharp gaze, perfect posture and a sense of seductive self-confidence are features that models give off through the pictures of glossy magazines or flashy screens. Lucia C. Janosova, a model scout, kindly agreed to reveal the secrets of getting the model searchers' attention.
Lucia Janosova works as a women's division agent and a model scout at First Model Management in London, UK. She first points out that being tall in today's fashion world is still preferred, especially in high fashion, and the requirements remain around 5'10. However, commercial clients are now not that specific about the model's height and accept shorter candidates.
There are no particular features needed to become a model, except the height a person should have, but the face must be eye catching. "When you want to look at that face again because you didn't get enough the first time, that's a good sign," says Lucia. Social media plays a significant role in candidates' lookout, even though it is challenging for model scouts to discover unique faces through layers of makeup and filters.
When it comes to selecting potential representatives of First Model Management, the whole team decides by voting on who should be accepted and how to help successful candidates. Lucia recalls moments when no one was interested in a potential model, but a client was incredibly charmed with their look. "If we see such absolute passion and belief, we always give it a chance." After being picked by an independent scout, models are proposed to several modelling agencies for a placement, but if the scout belongs to the modelling agency, models can expect to start working as soon as possible. However, it is important to keep in mind that there is no such thing as instant fame, and success requires a lot of hard work.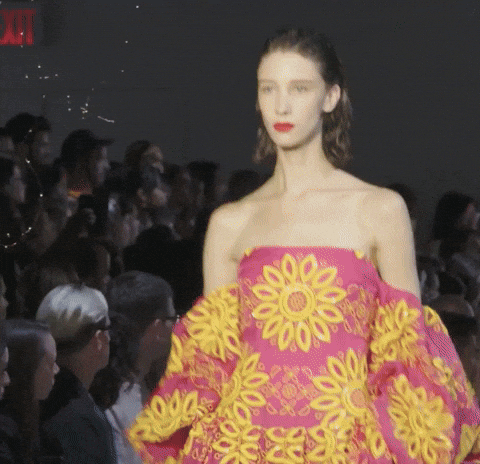 In searching for the possibilities of becoming models, people should be aware of potential scam model scouts and agencies. In this case, Lucia advises people to always look for more information. "Do your research! Check them out; look at their website, IG, Google them. When you talk with them, make sure your parents are present", she tells me. "The same when you go to visit. Always have questions ready to ask, and if the answer doesn't sound right, it probably isn't."
According to Lucia, those who wish to embark on a modelling path should cast their doubts aside and try it. "Don't be afraid to put yourself forward. If you ever thought of trying modelling, don't think about it too much and send your application", she tells me, "Don't think you don't have the face, the hair, the look. Let professionals decide." Another essential thing to note is not being afraid of expressing your true colours when going for a casting. "When you go for a casting, have lots of confidence and express your opinion. We love that," says Lucia. "You are the future bringing in a new outlook, and we are interested to hear you out. And lastly, be polite. Manners are free, and they will take you a long way."
Featured image: Pouriya Kafaei on Unsplash